McLaren Vale Vintage & Classic Charity Dinner 
2020 SPECIAL GUEST FRED GIBSON
The 2020 Charity Dinner will be an exciting night of fine food and wine with plenty of giveaway's, an auction and a special guest speaker, motorsport legend Fred Gibson with proceeds from this evening going to McLaren Vale and District War Memorial Hospital and the local CFS units of McLaren Vale and McLaren Flat.
Fred Gibson
Born in Sydney, Motorsport Hall of Fame inductee, Fred Gibson has been involved in motorsport in a variety of levels for most of his life.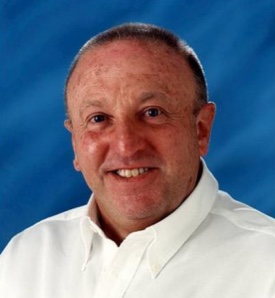 After a career that began in small production sports cars, first an MGA, and later the first Lotus Elan to run in Australian competition, Gibson quickly moved up into the touring car ranks. In just his second Bathurst start he claimed second place in the 1966 Gallaher 500.                                                   In 1967 he was to co-drive one of the new Ford XR Falcon GT's at Bathurst with Harry Firth. Alongside his team boss, Gibson scored his first major win, defeating the Geoghegans after a recount of laps. ( the Geoghegans were flagged in 1st but a lap scoring error had been made during a pit stop).
Gibson became a mainstay with the Ford Works Team for the next 6 years, taking much success at Sydney's Oran Park and Amaroo Park in particular. In 1981 Gibson joined the newly formed Nissan Touring Car Team becoming the team's regular number two driver alongside George Fury driving the Group C NissanBluebird Turbo, pioneering turbo charged touring cars in Australia. Gibson's racing involvement generally was a lead driver of the team's second car at Sandown and Bathurst enduros. Fred Gibson gave Nissan its first touring car race win in Australia when he won heats 2 and 3 of the 1983 AMSCAR series. After finishing 2nd in heat 1, Gibson won the round, going on to eventually finish 3rd in the series final point score.
TEAM OWNER/ MANAGER
Gibson retired from driving after 1983 and becameNissan Team Boss at the end of 1984, overseeing the introduction of the turbocharged Nissan Skyline DR30 1986. Highlights included winning the Australian Touring Car Championship in 1990 and 1991 with Jim Richards and 1992 series with Mark Skaife. Richards and Skaife won the 1991 and 1992 Bathurst 1000s. With Nissan forced out by the new 1993 V8 formula, Gibson Motorsport switched to Holden Commodores with Skaife winning the 1994 series. The team would go through a down period following the banning of tobacco sponsorship at the end of 1995, running only a limited program in 1997. The team returned to full time competition in 1998 with Steven Richards and Greg Murphy winning the 1999 Bathurst 1000. At the end of 1999, Gibson sold the team to Garry Dumbrell.   In 2004 Gibson was inducted into the V8 Supercars Hall of Fame. In 2013, Gibson reformed Gibson Motorsport with Alan Heaphy as a race car preparer for cars participating in the Heritage Touring Car Series. Amongst its clients are the owners of former Gibson Motorsport Nissans. In the mid-1970s, Gibson married fellow racing driver, Christine (Cole) herself a successful racer, they have two daughters.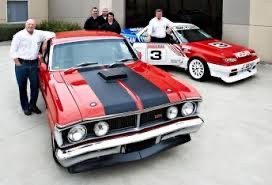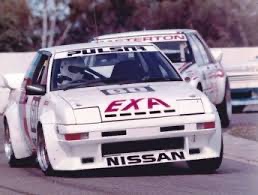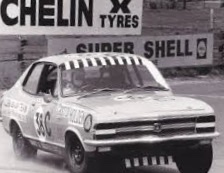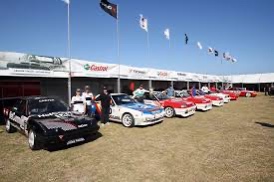 The dinner will be held on Saturday 4th April 2020 at 6-30pm in the Serafino Restaurant Complex. You can make bookings of tables of 10 ($1150-00) or individually at $120-00 per head for a three-course meal and all the wine, beer and soft drink package included.(2.5 hrs duration)
Contact us on info@vintageandclassic.com.au or phone 0400195593/ 0415820719 for further information.