2018 McLaren Vale Vintage & Classic Car Event
The McLaren Vale Vintage & Classic is a GREAT FAMILY day celebration of vintage and classic motoring. A fantastic mix of food, wine, music and the arts together with the energy and passion of motoring enthusiasts. It offers the visitor exquisite tastes of the McLaren Vale region's world-class wines, tantalising gourmet food and classic motor vehicles of a by-gone era.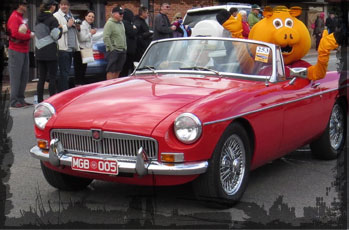 At 11:00am on Sunday, 22nd April, the Main Street is closed of to mainstream traffic and the Parade begins. The road will be closed for about one hour. Now in its 13th year, the McLaren Vale Vintage & Classic that it now commands two days, taking place over the weekend of 21st and 22nd April 2018 and is set in the relaxed atmosphere of McLaren Vale's wineries and cellar doors.
The unique mix of activities has kept thousands of people coming  back year after year. The combination of vintage and classic cars, food, wine and motoring enthusiasts in an outdoor setting gel to make this weekend like no other. 2017 was the biggest year so far with over 520 vehicles and 15-20,000 people lining the Main Street for the grand parade.The 2018 event will support the McLaren Vale & District War Memorial Hospital and the local CFS brigades of McLaren Vale and McLaren Flat.