2019 McLaren Vale Vintage & Classic Car Event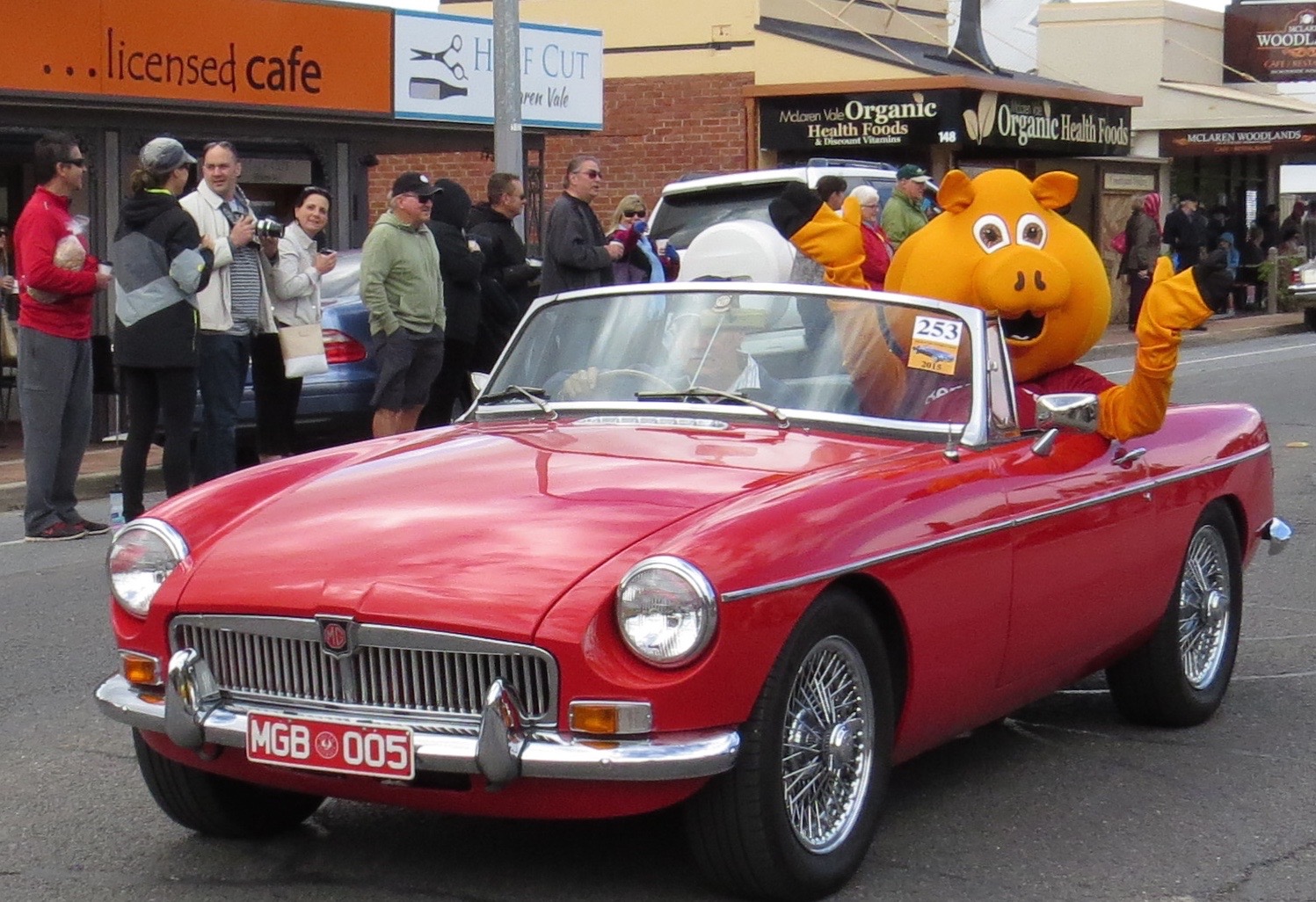 The McLaren Vale Vintage & Classic is a GREAT FAMILY day celebration of vintage and classic motoring. A fantastic mix of food, wine, music and the arts together with the energy and passion of motoring enthusiasts. It offers the visitor exquisite tastes of the McLaren Vale region's world-class wines, tantalising gourmet food and classic motor vehicles of a by-gone era. At 11-00am on Sunday 7th April the Main Street is closed of to mainstream traffic and the Parade begins. The road will be closed for about one hour. Now in it's 14th year, the McLaren Vale Vintage & Classic has a Charity Dinner on the Saturday night preceding the Main Parade Day on the weekend of the 6th and 7th April 2019 and is set in the relaxed atmosphere of McLaren Vale's wineries and cellar doors. The unique mix of activities has kept thousands of people coming back year after year. the combination of vintage and classic cars, food, wine and motoring enthusiasts in an outdoor setting gel to make this weekend like no other. last year 2018 was the biggest year so far with over 500 vehicles and 15-20,000 people lining the Main Road for the Grand Parade. The 2019 event will again support the McLaren Vale & District War Memorial Hospital and the local CFS brigades of McLaren Vale and McLaren Flat.
Read More >>
Entry Form
All participants must complete and submit the official Entry Form for The 14th McLaren Vale Vintage & Classic Car Event.
Please read all conditions carefully before submitting your form.
The closing date for all entries is Friday, 22nd March 2019.
Note: The use of this form is considered to be an official entry. Entries MUST be paid in full once this form is submitted - within 5 days of receipt, or prior to the start of the show, whichever is first.
Venues & Cars
Please note- Due to Licensing Laws NO BYO ALCOHOL IS ALLOWED
Contact Us
For general enquiries please contact:
Tony Hitchin Ph: 0418 818 789
For Sponsorship or Advertising contact:
Trevor Sharp Ph: 0415 820 719
Email: info@vintageandclassic.com.au
Alternatively you can send us a message using the form below: